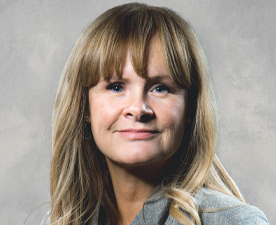 Christina Litz
Chief Brand & Commercial Officer
Christina Litz joined True North Sports + Entertainment's leadership team in May 2021, in the newly created role of Chief Brand & Commercial Officer (CBCO).
After achieving a Bachelor of Arts and law degree from the University of Manitoba, Litz's career took her to Toronto in 1997 where she first worked as an Associate for Torys LLP before taking the role of Director, Business & Legal Affairs at Bell Media-owned CHUM Radio & Television. In ensuing years, Litz took her expertise to some of Canada's largest communications and media corporations at TELUS and Rogers Media, before joining Corus Entertainment as Vice President, Digital Content & Engagement.
Litz then transitioned into the sports and entertainment industry, joining the Canadian Football League in 2014, advancing to the role of Chief Marketing, Digital & Strategy Officer. Most recently, Litz has served as Vice President, Media, Digital, Business & Revenue Development for the Woodbine Entertainment Group, where she led all customer-facing business development, digital strategy, broadcast, content and social media for Canada's largest horse racing and multi-dimensional entertainment venue. Additionally, Litz serves on the board of the Canadian Academy of Recording Artists (The JUNO Awards) and MusiCounts.
Litz's role as CBCO is to champion True North's brand — taking on the challenge of advancing True North's commercial strategy, integrating existing and new revenue, commercial, marketing, broadcast, digital, and brand functions currently being executed by a talented and experienced team at True North.
Litz returned home to Winnipeg with her husband Brad and their two children, Archer and Isla.
« Jim Ludlow
Craig Heisinger »