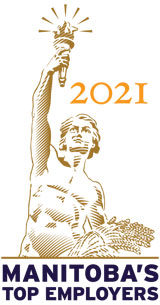 Have you ever thought about being part of the team that helps deliver exciting world class sports and entertainment events to the people of Winnipeg? At True North Sports + Entertainment we strive to recruit employees who excel at providing a superior guest experience at all our venues, while managing and showcasing a premium lineup of sports and entertainment brands. That commitment requires a passionate and hard-working team of dedicated employees that consistently delivers results, aims for innovation, and embraces True North's vision, mission and values. A top employer in Manitoba since 2008, True North Sports + Entertainment offers:
A fast paced work environment
Exciting opportunities, with room to grow and develop
Variety of work from day-to-day
A rewarding and enjoyable place to work
---
We are currently looking to fill positions in the following areas:
Full-Time Employment Opportunities
There are no current openings. Please check back later for available positions.
---
Term Employment Opportunities
IT Support Technician (Term Position)  (Click for full job description)
Closing Date: Sunday, April 25
---
Part-Time Employment Opportunities
Venue Security  (Click for full job description)
Closing Date: Wednesday, April 28
---
Student Placements
Due to COVID-19, our student program will remain paused until we're able to provide opportunities that offer practical experience in a students' field of study as well as give a glimpse into the world of sports and entertainment. We unfortunately will not be hosting students for Summer, 2021 and currently evaluating placement opportunities for Fall, 2021 and later.
Please check back again in June, 2021 to see if we're offering placements for Fall, 2021.