ACU to move into True North Square
By Krista Sinaisky | December 19, 2019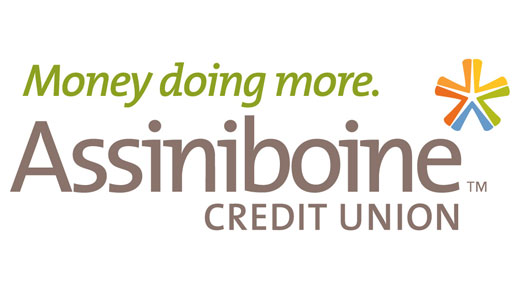 Manitoba's values-based credit union to open Financial Advice Centre in the heart of Winnipeg's downtown
Assiniboine Credit Union (ACU), Manitoba's largest credit union by members, will be moving its downtown branch to True North Square, contributing to Winnipeg's downtown revitalization. As the newest anchor tenant, ACU will occupy over 5,400 square feet on the ground floor at 223 Carlton – the retail address of True North Square's residential tower.
"Like True North, ACU is committed to revitalizing Winnipeg's downtown core," said Kevin Sitka, ACU President and CEO. "I'm confident that ACU's Financial Advice Centre will add even more local flavour to True North Square's growing amenities and offer a more convenient location for our members to take care of their full-service banking and wealth needs – all conveniently located where they live, work, and play in downtown Winnipeg. ACU has been a strong community builder and partner for over 75 years and at the side of countless community advancements, and we are thrilled to continue that good work alongside the True North Square leaders."
"The new ACU Financial Advice Centre will not be a traditional branch," adds Jennifer Mullen-Berube Chief Brand & Innovation Officer at ACU. "This location will offer an enhanced member experience combining expert advice from trusted advisors in a modern, welcoming concept that incorporates in-person, digital and self-serve banking options."
"Assiniboine Credit Union is an organization with deep Winnipeg roots, a strong commitment to community values and that shares True North's vision of a vibrant downtown," said Jim Ludlow, President of True North Real Estate Development. "ACU has been a valuable long-standing partner to True North and we are pleased to welcome their Financial Advice Centre into the innovative and progressive space at True North Square. ACU's tenancy at 223 Carlton aligns with their organizational philosophies and further builds on their strong customer and community commitment."
ACU has the largest branch network of any Manitoba credit union with 17 branches in Winnipeg, Thompson and Gillam. In 2018 ACU became the first Manitoban financial institution to achieve carbon neutrality and its commitment to the environment is well-aligned with True North Square's LEED Gold certification.
The Main Street retail branch moves to True North Square in May 2020. ACU's head office will remain at 200 Main Street, a short walk or bike ride to True North Square. Members will also be able to conveniently access ACU's True North Square Financial Advice Centre through the downtown walkway system.
About ACU
The story begins in 1943. The Second World War had a significant impact on economies across the world — Manitoba included. People were struggling to pay their bills, banks were ignoring their pleas, and in an attempt to stay afloat, many Manitobans fell victim to high interest rates charged by money lenders.
It was then that Ed McAffrey and eight co-workers from the Winnipeg Electric Company formed Assiniboine Credit Union — an open bond credit union that everyone in the community was welcomed to join. Money deposited by members was lent to other members in need, making banking fair and available.
Today, ACU is a full-service financial co-operative with over $4.9 billion in assets. They have 15 branch locations in Winnipeg, two northern branches in Thompson and Gillam, and employ over 450 Manitobans.
To serve their members better, they continue to evolve, innovate and grow while staying true to their roots. Money doing more isn't just a line that appears along with their logo. It's the guiding statement that represents the way they do business, and conveys their ongoing commitment to improving the lives of people, bettering the planet and creating prosperity for all. They have helped over 127,000 members achieve their dreams over the last 75 years, and would like to help you achieve yours.
About True North Square
True North Square is a transformative mixed-use development that features over 1.5 million square feet of office, hotel, residential, retail, food hall, parking and public plaza space in five towers, creating a new dynamic epicentre for Winnipeg's downtown. Phase two of the development is under construction and will include the Sutton Place Hotel & Residences located on Carlton Street with anticipated completion in early 2022. The third phase of True North Square will see the development of the 19-storey tower that will serve as the North American headquarters for Manitoba-made insurance company Wawanesa.
The office spaces at True North Square meet the highest standards of workplace flexibility, tenant health and comfort, and sustainability. Access to skywalk connections, bike paths, and the rapid transit corridor bring convenience and environmentally sound options to employees' commutes. Amenities like underground parking, bike storage, fitness and conference centres, a variety of retail offerings, and being only steps away from the city's biggest sporting and entertainment events bring further convenience and lifestyle advantages to those who work and live at True North Square.
‹ Main News