Bell MTS Place biorisk readiness earns GBAC STAR accreditation
By Krista Sinaisky | May 20, 2021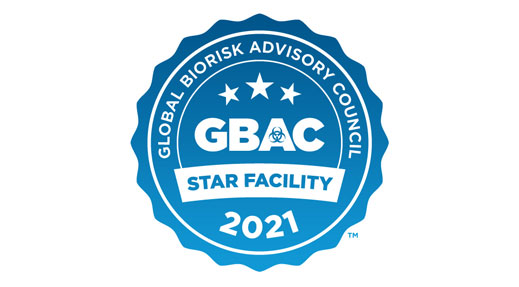 Bell MTS Place has achieved Global Biorisk Advisory Council (GBAC) STAR accreditation, signifying that the most stringent cleaning, disinfecting and infectious disease prevention protocols are in place to prevent and manage biorisk situations.
GBAC STAR certification is the gold standard of measuring a facility's readiness to prevent and manage outbreaks and pandemics through the presence of best practice preparation response and recovery protocols.
"Health, safety and cleanliness have always been priorities for Bell MTS Place but the COVID-19 pandemic put new emphasis on this commitment and the need to more actively demonstrate this to our stakeholders," said True North Sports + Entertainment Vice President of Facilities & Operations Ed Meichsner. "GBAC STAR accreditation is just one more way to reassure Bell MTS Place employees and guests that our health and safety systems and protocols are proven and validated."
To achieve this accreditation, Bell MTS Place went through a rigorous process to demonstrate compliance with the 20 core elements of the GBAC Star program, ranging from standard operating procedures and risk assessment strategies to personal protective equipment and emergency preparedness response measures.
GBAC is a Division of ISSA, the worldwide cleaning industry association, and is composed of international leaders in the field of microbial-pathogenic threat analysis, mitigation, response and recovery. For more information, visit gbac.org.
‹ Main News