Bell MTS Place joins #LightItBlue in support of frontline workers
By Krista Sinaisky | April 9, 2020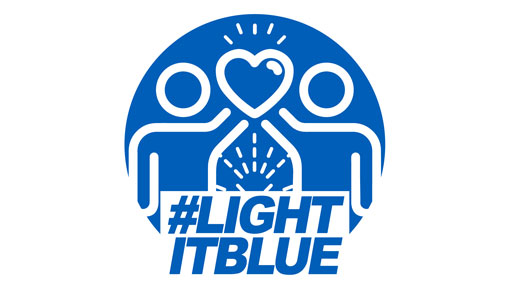 On Thursday, April 9 at 8 p.m., True North Sports + Entertainment and Bell MTS Place will add their lights to a global thank you to those working on the frontlines throughout the COVID-19 pandemic.
From 8 p.m. to 10 p.m., Bell MTS Place's blue lights will shine in recognition of the commitment and sacrifice of those who continue to provide essential services when they are needed most. As the arena's lighting is already blue, it was a natural fit for Bell MTS Place to add its support to the initiative.
#LightItBlue was inspired by Britain's #ClapForOurCarers campaign, which invites everyone to show their appreciation for frontline workers by applauding from their windows and balconies. #LightItBlue allows the event and entertainment industry to create a simultaneous show of support and gratitude. Bell MTS Place will join hundreds of other landmark venues across North America and around the world to create a universal symbol of solidarity and hope.
#LightItBlue is for everyone on the frontlines working selflessly to keep us safe and healthy during this difficult time. Thank you to the first responders, and medical professionals. Thank you to those who are serving us in grocery stores, pharmacies and gas stations. Thank you to those who are delivering food and other critical supplies, and who continue to provide public transportation. We appreciate everyone's efforts to maintain essential services in our province.
‹ Main News