Business leadership team updates
By Krista Sinaisky | June 27, 2019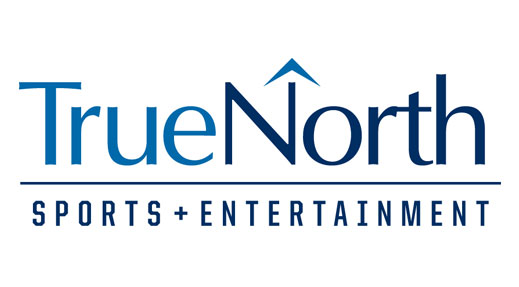 At its annual summer employee gathering at Camp Manitou, True North Sports + Entertainment and Winnipeg Jets Executive Chairman Mark Chipman announced updates to its business leadership team.
To better align titles with roles and responsibilities held, John Olfert has been named President and Chief Operating Officer of True North Sports + Entertainment and the Winnipeg Jets, and Linzy Jones has been promoted to Vice President, Ticket Sales & Operations.
Olfert has been with True North since 2001, serving as Chief Financial Officer during the development and opening of Bell MTS Place (2004) and Bell MTS Iceplex (2010) and the acquisition of the Winnipeg Jets NHL franchise (2011). Most recently he served as True North's Executive Vice President & Chief Operating Officer during which time he oversaw the return of the Manitoba Moose AHL franchise to Winnipeg, True North's acquisition of the Burton Cummings Theatre, as well as significant venue reinvestment projects at both the Burt and Bell MTS Place.
Linzy Jones has been with True North since 2004 during which time he held various roles in sales, customer service and ticketing before assuming the title of Sr. Director, Ticket Services & Operations in 2018. Jones has been instrumental in the execution of the Jets Drive to 13,000 campaign (2011), the launch of the Winnipeg Jets loyalty program, Jets Rewards (2013), and in managing the Jets' transition to digital ticketing (2018).
Tyler Kurz has also recently joined the True North team as Vice President, Business Intelligence. Kurz comes from Bell MTS as Director of Data & Analytics where he managed a team of data professionals supporting multiple stakeholders. Kurz is building True North's Business Intelligence team with the goal of enhancing data collection and analysis to better inform organizational planning, strategy and efficiency.
With today's announcement and recent leadership additions, True North's business operations leadership team is presented as follows:
John Olfert, President & Chief Operating Officer
Kevin Donnelly, Sr. Vice President, Venues & Entertainment
Norva Riddell, Sr. Vice President, Sales
Lorna Daniels, Vice President, Finance & Chief Financial Officer
Dorian Morphy, Vice President, Marketing
Dan Hursh, Vice President & General Counsel
Dawn Haus, Vice President, Human Resources
Rob Wozny, Vice President, Communications & Content
Ed Meichsner, Vice President, Facilities Operations
Tyler Kurz, Vice President, Business Intelligence
Linzy Jones, Vice President, Ticket Sales & Operations
Dwayne Green, Executive Director, True North Youth Foundation
David Sattler, General Manager, Bell MTS Iceplex
For more information about True North and its leadership team, please visit tnse.com/our-company/our-people.
‹ Main News