Fans can pay tribute to Dale Hawerchuk at True North Square
By Krista Sinaisky | August 18, 2020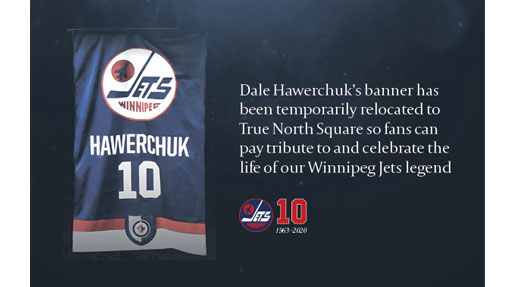 Dale Hawerchuk's Winnipeg Jets Hall of Fame banner has been temporarily relocated to True North Square's plaza so fans can celebrate his life and hockey career, and his impact on our community.
True North Sports + Entertainment encourages fans to be safe and practice physical distancing while in the plaza. Mask use is encouraged.
Join True North and the Winnipeg Jets in remembering Hawerchuk's legacy at WinnipegJets.com/info/remembering-hawerchuk.
‹ Main News