Jets celebrate Black History Month throughout February and at Feb. 28 game
By Krista Sinaisky | February 1, 2023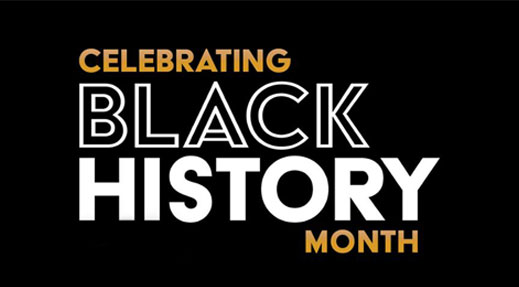 Throughout the month of February, the Winnipeg Jets will celebrate Black History Month along with the NHL. As part of the NHL's larger Hockey is for Everyone initiative, Black History Month celebrates diversity in hockey, past and current players and helps to drive positive social change and foster more inclusive communities.
This year's campaign honours Winnipeg Jets alumnus Ray Neufeld, who will participate in a special ceremonial puck drop on Feb. 28, the game recognized as Black History Night. Following his achievements with the Winnipeg Jets and in the NHL, Neufeld remained active in hockey, including as an MJHL coach, and as a current contributor to the NHL's Diversity & Inclusion Committee. He remains an active member of the Winnipeg Jets Alumni & Friends, participating in many community and charitable events, as well as serving on the board.
True North has collaborated with Black History Manitoba, a volunteer-based group established in 1981 to recognize and celebrate the past and evolving role of Black experiences within the Canadian historical context. As part of this year's 42nd Black History Month celebration in Manitoba, the group has launched its third "Know Their Name" campaign, recognizing the contributions of key Black changemakers, focusing on contributors in the categories of inventors and artists. Jets players will wear Know Their Name T-shirts, designed by local Black-owned company Zueike, to bring more awareness to the initiative. Black History Manitoba will also have a presence on the concourse on Feb. 28. To learn more about Black History Manitoba and see a calendar of their special February events, please visit bhmwinnipeg.com.
A special VIP ticket package is available for the Feb. 28 Black History Night game featuring exclusive pre-and post-game events – a pre-game party with a DJ and featuring a sampling of cultural appetizers, and a post-game on-ice photo with Ray Neufeld – as well as a special-edition Know Their Name hockey T-shirt including the names of Ray Neufeld, Willie O'Ree (see below), and Bill Riley, a Canadian-born Winnipeg Jets alumnus who was the third Black NHL player. More information on the VIP ticket package is available at WinnipegJets.com/BlackHistoryVIP.
Throughout the month, the Jets will share stories important to the sport, and to the community, including amplifying impactful stories from across the league. Visit WinnipegJets.com or the Jets' social media pages on Instagram, Twitter, and Facebook to read and watch these stories throughout the month.
Jets players will join all other NHL teams in donning Willie O'Ree/Equality helmet decals in honour of Black History Month and the NHL's first Black player. In 1958, Canadian-born Willie O'Ree became the first Black player to play in the NHL, lacing up with the Boston Bruins – a significant event that has paved the way for players of many diverse backgrounds to follow in his footsteps. Last year, on Willie O'Ree Day, Jan. 18, the Bruins retired his number 14.
For more information on the NHL's Black History Month initiative, visit nhl.com/fans/black-hockey-history.
‹ Main News