MTS Centre Ranks Fifth
By Krista Sinaisky | January 19, 2017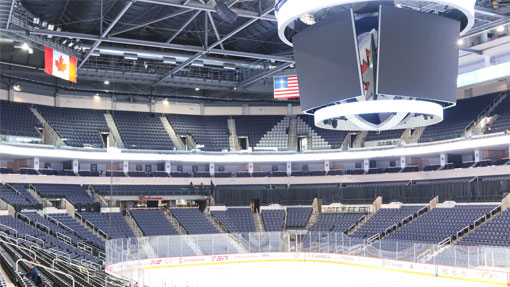 Winnipeg's MTS Centre has ranked fifth in the top 100 stadium experiences in this quarter's Stadium Journey. Writers at the publication reviewed 761 different stadiums stating its goal is to provide readers with information so they could make the most out of any live sporting event.
View the full Stadium Journey rankings HERE.
Home of the Winnipeg Jets, the MTS Centre ranked behind only the Baltimore Orioles, Oriole Park at Camden Yards; Firestone Grand Prix of St. Petersburg, Streets of St. Petersburg; St Louis Cardinals, Busch Stadium and Daytona 500, Daytona International Speedway.
According to the publication, the atmosphere at the MTS Centre is one of the best in the NHL. The loud and proud fans who start cheering the moment the Jets step out onto the ice and continue on as "O Canada" is sung, making sure to belt out "True North" has not gone unnoticed.
This recognition comes on the heels of another recently announced industry acknowledgement. The MTS Centre was ranked 13th of the 20 highest ranking venues in the 10,001 to 15,000 capacity by Venue's Today.
‹ Main News