MTS Centre Renovations
By Rob Wozny | February 24, 2017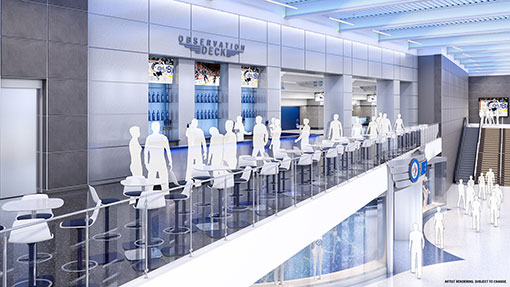 New lighting, flooring, ceiling, and signage are all part of new renovations for the MTS Centre scheduled to be completed by late fall of 2017. True North Sports + Entertainment announced today that starting this week, building upgrades will shift from work in the arena bowl to comprehensive renovations in the concourses, and in the Portage Avenue atrium, transforming the overall experience for Winnipeg Jets fans inside the MTS Centre. Additionally, new food and beverage options will be added.
The new colours will emulate the Winnipeg Jets brand colour palette while incorporating an aviation theme of glass, steel, and rivets. The planning for the renovations has been in development for over three years. Norva Riddell, True North's senior vice-president of sales and marketing says, "the 2017 MTS Centre Concourse Renovations Project is a significant upgrade that will be completed in a series of phases over the next several months. During the renovations, True North Sports + Entertainment is committed to keeping fans informed with progress updates on www.winnipegjets.com, social media, and with direct communication to our seat holders."
Estimated at $12 million, the renovations project is fully ownership funded, and represents True North's ongoing commitment to reinvestment in the MTS Centre.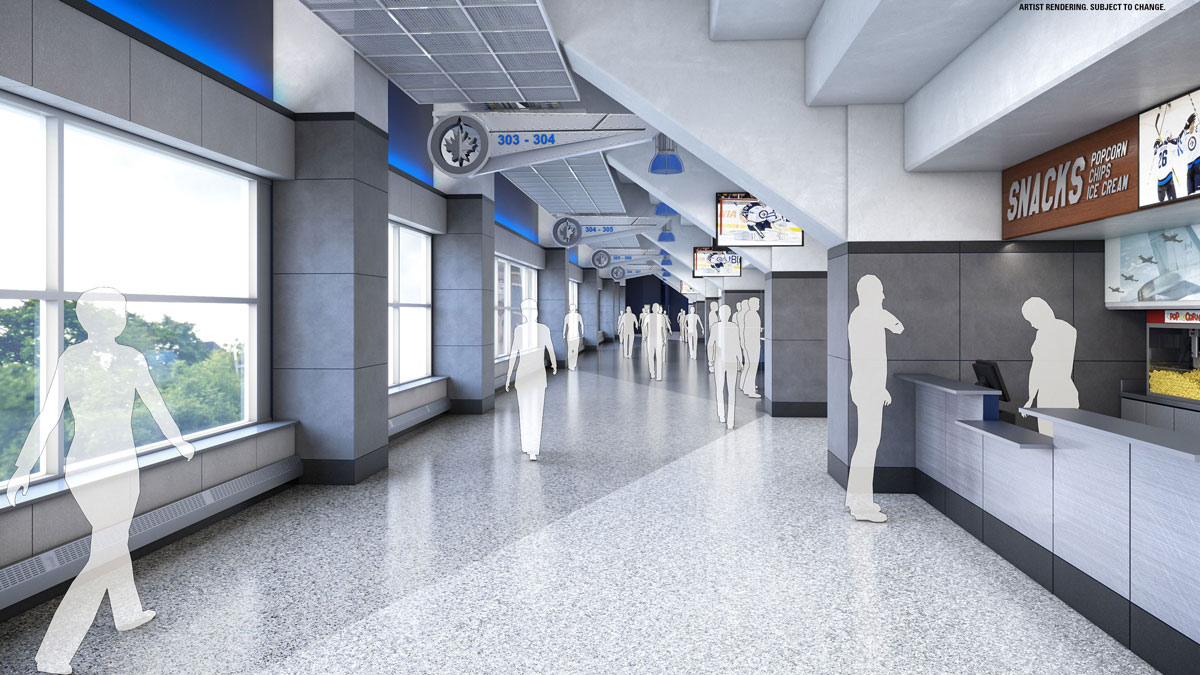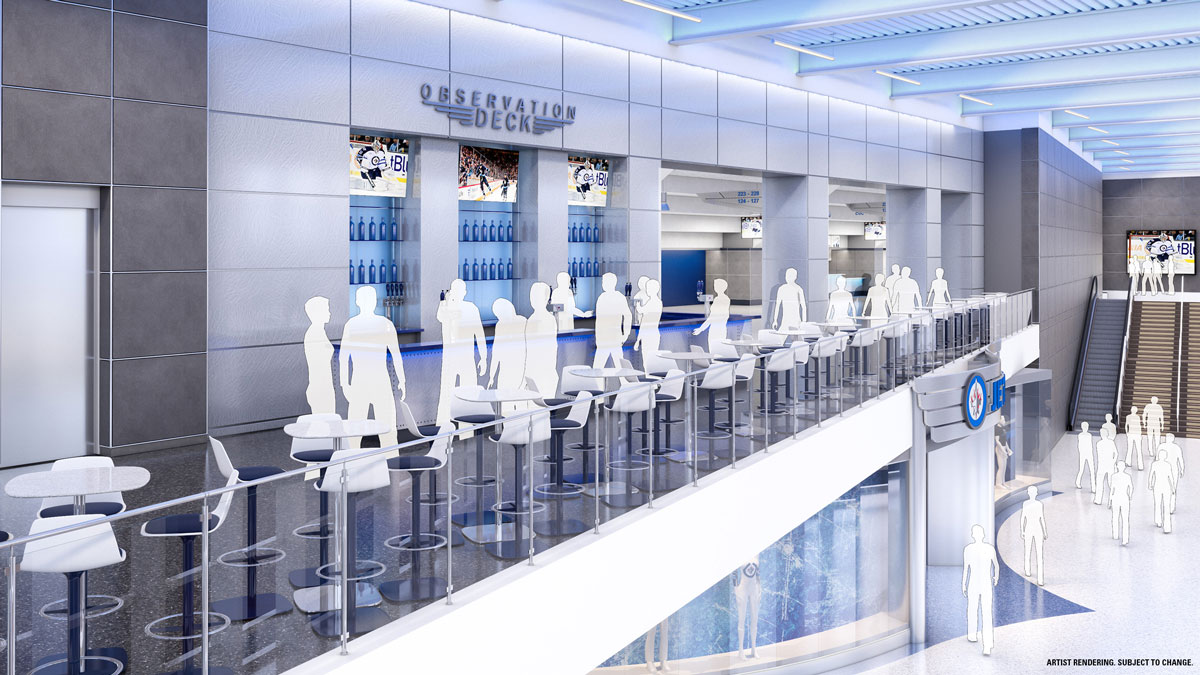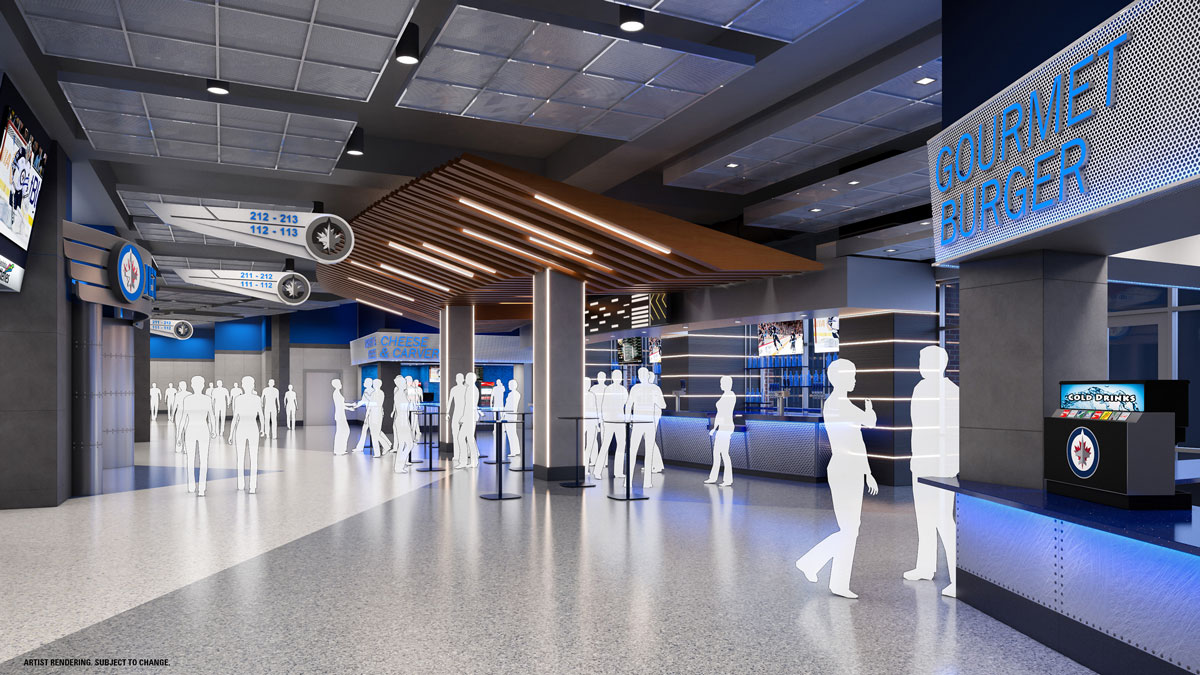 Note: The images represent artistic renderings of the 2017 MTS Centre Concourse Renovations Project. Due to the nature of the construction process, the final appearance of the MTS Centre concourses may not be exactly as shown once the renovations are complete.
In 2016, as part of our multi-year "TN2020" capital expenditure and venue improvement plan, True North invested significant time and resources to improve the in-game experience for Winnipeg Jets fans. True North provided new seating, improved sightlines by replacing steel mesh with glass, and installed digital technology throughout the MTS Centre concourses. For more on last year's enhancements to the MTS Centre, please click HERE.
True North Sports + Entertainment owns and operates the MTS Centre, Winnipeg Jets (NHL), Manitoba Moose (AHL), MTS Iceplex, and Burton Cummings Theatre. Additionally, True North is currently developing True North Square, a mixed-use development that will be located adjacent to MTS Centre. Committed to community development, True North proudly supports the True North Youth Foundation, the charitable arm of True North and the Winnipeg Jets.
For more information on the 2017 MTS Centre Concourse Renovations Project, please contact:
ROB WOZNY
Vice President, Communications and Community Engagement
True North Sports + Entertainment
P:204.926.5804
‹ Main News