Thank You letter from Mark Chipman to our Winnipeg Jets fans and community
By TN Staff | June 19, 2021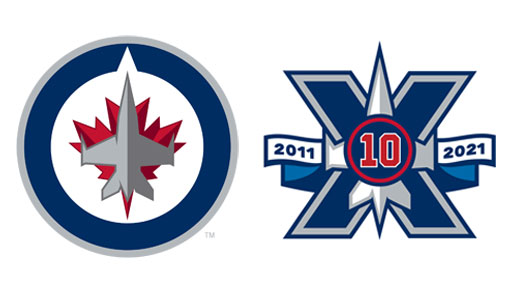 On behalf of everyone at True North Sports + Entertainment and the Winnipeg Jets, I wish to extend my sincere gratitude for the incredible support we received over what became a very unique and challenging journey for our organization throughout the past two seasons. While we are proud of our achievements over that time, including our fourth consecutive playoff berth, we were disappointed to not advance beyond the final eight teams competing for the Stanley Cup this year. Perhaps even more disappointing was the inability to celebrate with you for our game four, triple overtime series clinching moment against the Edmonton Oilers. It was a bittersweet moment, however, leaving the building in the early morning hours to the sights and sounds of horn-honking cars circling the arena is also something I will never forget.
We were equally pleased with the progress we made with the Manitoba Moose over an abbreviated 36- game schedule that allowed a number of our young players to progress in their development. None of this would have been possible without the incredible leadership of Dr. Peter MacDonald and our two Head Medical Trainers, Rob Milette and Zach Salmonson, who took great care to ensure the health and well-being of both teams.
This past May marked the conclusion of our 25th anniversary year for True North Sports + Entertainment and our 10th Winnipeg Jets season since re-joining the NHL in 2011. From those humble beginnings back in 1996, we established that our underlying purpose was to become and remain a source of pride for our entire community. We understand that success on the ice plays an important role in fostering that pride, in fact, it drives us every day.
We also understand how fortunate we have been over the past 25 years to have the support of the most passionate, caring and knowledgeable fans our game has ever known. As well, we have benefited from the unwavering support of an incredible community of corporate partners who have allowed us to succeed in the ultra-competitive world that is the NHL. We are especially grateful to Bell MTS who have and continue to be alongside us since we first announced our plans for a new arena, and we are absolutely thrilled to have Canada Life now lend the power of their brand, and everything it stands for, to the home of the Jets and Moose as we embark on our next decade.
On a personal note, I cannot tell you how appreciative I am for all the gestures and words of encouragement we received over the past two seasons and were pleased to learn that watching hockey into June provided a distraction from the daily challenges we have all endured over the past 15 months. To be honest, it all seems inconsequential against the enormous sacrifice so many have made in order to keep this community safe and moving forward.
To those of you who have done so, especially the nurses, doctors and health care professionals and all that have volunteered to ensure our well-being, please accept our deepest gratitude. I believe the best way to express that gratitude is for us to fully commit to the public health guidelines including getting our community vaccinated. If we do so, I am confident it will ensure the "return to normal" that will allow us to welcome you all back to Canada Life Centre this fall to watch hockey or enjoy a concert. Until then, thank you again for your passion, your encouragement and your support.
Respectfully and with gratitude,

Mark J. Chipman
Governor & Executive Chairman
Winnipeg Jets / True North Sports + Entertainment
‹ Main News