True North Real Estate Development announces tenants for the NEW Hargrave St. Market
By TN Staff | July 18, 2019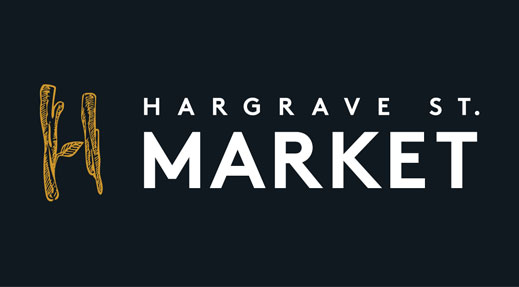 True North Real Estate Development (TNRED) is excited to release new details about the food hall located at True North Square – Hargrave St. Market. Featuring a variety of popular local and regional tenants, Hargrave St. Market will officially open in the fall of 2019 as one of the newest and most innovative additions to Winnipeg's food scene. The main tenants of Hargrave St. Market include:
• Mottola Grocery                                              • Rose Bar
• Lake of the Woods Brewing Company           • Saburo Kitchen
• Gusto North                                                    • Miss Browns
• Yard Burger                                                    • Fools + Horses
• The Good Fight Taco
"From the very beginning of conceptualizing True North Square, an important part of our vision was a dynamic, multi-storey retail space that offers a variety of products and experiences for visitors to enjoy," said Jim Ludlow, President of TNRED. "After many months, even years of planning, we are thrilled to share our plans for a space that will be a vibrant meeting place for Winnipeggers to enjoy for years to come."
"Having opened Merchant Kitchen several years ago across the street from Bell MTS Place, we are very familiar with both the area and with True North," said Bobby Mottola, Managing Partner of Pizzeria Gusto. "The vision they have for Hargrave St. Market is incredibly unique and something that we were absolutely thrilled to join. Not only are we able to bring a new version of our original restaurant, Pizzeria Gusto, downtown, we are so excited about the other concepts – an opportunity to bring the best burgers, best tacos, best cocktails, and a really innovative, new grocery store to what we think will become a culinary and hospitality landmark."
"We couldn't be more pleased with the tenants that we have secured for the space," added Ludlow. "It's a top-notch group that represents some of the best restaurants in the city and gives them an opportunity to access a new customer base with the new community that we have built around True North Square. Once the doors open this fall, we think that customers will be really blown away."
The concept for True North Square's Hargrave St. Market began with the study of leading, cutting-edge food halls located across North America and Europe. A focus on local, chef-driven food concepts, fresh, high-quality menus, and comfortable, interesting design and seating became the guiding principles for the development of Hargrave St. Market.
The design of Hargrave St. Market was led by Montreal-based retail design specialists, GH+A, executed by Winnipeg-based architecture firm Architecture49, and built by PCL Construction. The firms worked cohesively to create a space that felt both local and authentic, as well as new and striking using natural materials and a mix of light and dark spaces. The result, as guests will soon see, is a stunning space that is the ideal gathering place for a lunch break, daily coffee run, or pre-event meal or snack.
Located on the first two floors of 242 Hargrave, the office tower at True North Square, Hargrave St. Market will be home to nine food concepts created by local chefs and restauranteurs, hand-picked and curated with the help of boutique retail consultants Beauleigh to be a part of True North Square's exciting community of retailers and vendors. Each concept brings inspiration and influence from their other Winnipeg locations, but with new twists and innovations designed to delight a variety of taste buds and preferences.
The first floor of the food hall, with direct entrances off the True North Square plaza and Carlton Street, features two retail concepts. One is the first Manitoba location for cottage country staple Lake of the Woods Brewing Company, featuring a tasting room and retail sales of cans, growlers, and crowlers. A spectacular feature on level two is the brewing tanks, located in the middle of the space and enabling the company to brew locally for the first time.
The second retail concept is a very exciting – and long-awaited – development for those working and living in downtown Winnipeg. An approximately 5,000-square-foot space will be home to the first epicurean grocery store of its kind in Winnipeg: Mottola Grocery. Executed by restauranteur Bobby Mottola and Executive Chef Jesse Friesen (the team behind local favourites Pizzeria Gusto and Merchant Kitchen), the store is a curated boutique grocery experience featuring prepared foods, fresh produce, specialty cheeses, pantry staples, and specialty snacks.
From level one, an escalator or elevator ride brings you up to the second floor of Hargrave St. Market, home to the balance of tenants and designed as an open concept gathering space, with a direct connection to the downtown skywalk system. Anchoring level two is a full-service restaurant, Gusto North, also executed by Mottola and Friesen. The same group is also behind three other concepts on this floor: Yard Burger, for the best burger recipe (tried and tested), in beef, chicken, and veggie versions; The Good Fight Taco, for a variety of tasty tacos, bowls, and sides; and Rose Bar, for expertly made cocktails, and hand-picked wines and beers.
Rounding out the food options are Saburo Kitchen, Miss Browns, and Fools + Horses. Saburo Kitchen is the newest concept from the chefs and owners behind top Japanese restaurants Yujiro and Gaijin Izayaka, led by executive chef Ed Lam, and brings an innovative new take on ramen and donburi bowls. Hargrave St. Market will be home to a second location for Miss Browns, the much-loved Exchange District go-to for smoked meat, sandwiches, and delicious breakfasts. And last, but certainly not least – a third location for Fools + Horses, adding the critical element of coffee to the True North Square community along with tasty snacks, baked goods, and fresh beans to take home. The second level of Hargrave St. Market has over 500 seats, and capacity for over 600 people. In total, the food hall spans 25,000 square feet over both floors.
Managed by leading national property management firm BentallGreenOak, Hargrave St. Market has been designed with sustainability and environmental responsibility in mind. Consistent with the LEED® Gold certification that True North Square is targeting, the space features reusable glasses and dishware and water filling stations. Proactive recycling and waste management means no waste receptacles at all as all disposable items will be transported to either compost or recycling facilities.
The food hall will be open first thing in the morning, for coffee and breakfast, until later in the evening for cocktails and dinner. The Lake of the Woods Brewing Company retail store on level one, as well as all of level two are planned to be open in fall 2019. The Mottola Grocery concept on the first floor will follow in late 2019 or early 2020.
‹ Main News