True North Sports + Entertainment to relocate offices to True North Square
By TNSE Staff | December 20, 2019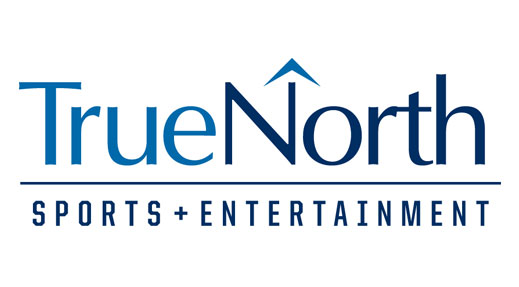 True North Sports + Entertainment, Manitoba's premier sports and entertainment company, will relocate to 223 Carlton in True North Square where it will occupy 37,000 square feet over four floors and become the last tenant to occupy the office/retail space within the second tower of True North Square.
"Being part of its development, True North Square is something that our organization has been excited about for quite some time and we are thrilled to build on our investment by making True North Sports + Entertainment's tenancy official," said John Olfert, True North's President & Chief Operating Officer. "True North Square is a fit for both True North's growing business and our progressive employee culture and we are excited to make it our new home in 2020."
The new office space on floors 3, 4, 5 and 6 will be utilized by 150 of True North's 270 employees. The move from True North's current space in the Powerhouse Building on Graham Ave. is anticipated to occur prior to the start of the 2020-21 hockey season.
True North's roots began with the acquisition of the Manitoba Moose in 1996. The organization was formally named in 1999 to more formally pursue the development of a multi-purpose sports and entertainment facility in downtown Winnipeg, also marking a steadfast commitment, not only to Winnipeg, but specifically to its downtown core. Bell MTS Place, which opened in November 2004, a revitalized Burton Cummings Theatre, the development of True North Square, and True North's partnership in the downtown safety alliance have furthered this commitment over the past 20 years.
"For over two decades at True North we have pioneered the belief for the potential of downtown Winnipeg," said Jim Ludlow, President of True North Real Estate Development (TNRED). "In 2014 we made a major commitment within our organization to further invest in and develop a leading and innovative Canadian mixed-use real estate project at True North Square. As True North Square is now realizing on its vision for progressive change in downtown Winnipeg, our move in many ways is the cherry on top of this vision as it brings the occupancy at True North Square in excess of 95 percent and ahead of our anticipated schedule – good news for True North, good news for True North Square, good news for Winnipeg. We look forward to bringing the next two phases of True North Square on stream in short order."
True North will benefit from the customized floor plans and the variety of modern office, work, meeting and common spaces that will fit the needs of its diverse and growing business, as well as the environmental considerations that make True North Square a Class A LEED Gold office environment.
‹ Main News