TNSE to collect food for Winnipeg Harvest at upcoming hockey events
By Krista Sinaisky | May 2, 2018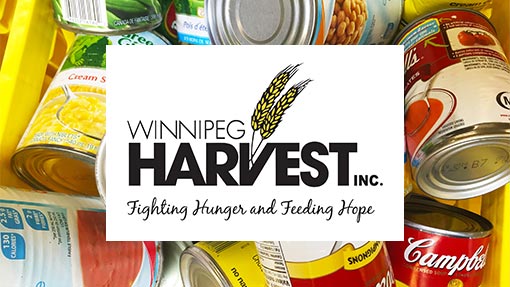 Along with their enthusiasm for our teams, fans attending the upcoming Winnipeg Whiteout Street Party, Manitoba Moose Central Division Final home games and the Winnipeg Whiteout Viewing Party are encouraged to bring non-perishable food items for Winnipeg Harvest.
Winnipeg Harvest is in need of staple protein and carbohydrate items, as well as canned fruit, vegetables and soup to feed the nearly 64,000 Manitobans that rely on foodbanks, 42 percent of which are children.
The list of top food staples in dire need include:
Protein (canned stew, canned beans, canned fish, and peanut butter)
Carbohydrates (pasta, rice, instant potatoes, mac and cheese mix)
Canned soup
Canned vegetables and canned fruit
Winnipeggers can bring food items to the following True North events:
Thursday, May 3 – Winnipeg Whiteout Viewing Party; free to the public, doors open at 6 p.m. CT
Saturday, May 5 – Manitoba Moose game; tickets at moosehockey.com/tickets, game start 4 p.m.
Saturday, May 5 – Winnipeg Whiteout Viewing Party; tickets through Ticketmaster, game broadcast starts at 8:30 p.m.
Bins will be located at each Street Party entrance on Thursday and at each of the four entrances at Bell MTS Place on Saturday.
For more information on the #WPGWhiteout Viewing Parties, please visit winnipegjets.com/viewingparty.
For more information on Winnipeg Harvest, please visit winnipegharvest.org.
‹ Main News