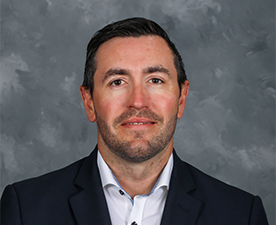 Gavin Johnstone
Vice President, Finance & Development, True North Real Estate Development Limited
Gavin Johnstone joined True North as General Manager of hockey for all centre in 2013 and eventually transitioned over to True North Real Estate Development (TNRED) in 2016 where he was named to his current role of VP, Finance & Development in July 2020. In his current role, Johnstone is responsible for the oversight of budgeting, forecasting, financial reporting, internal controls, risk management and project management oversight for the multiple stakeholders and projects in the TNRED portfolio.
A lifetime Manitoban, Johnstone attended the University of Manitoba and earned a Bachelor of Commerce degree before going on to earn both a Chartered Accountant (CPA, CA) designation and a Project Management Professional (PMP) designation. Prior to joining True North in 2013, Johnstone was a senior manager with accounting firm KPMG.
Johnstone is currently on the Advisory Committee of the Downtown Community Safety Partnership and has served Winnipeg's charitable and sports community in a variety of board, coaching, and volunteer capacities. Johnstone embraces an active lifestyle, participating in a wide variety of sports and especially appreciates time at the lake with his wife Melissa and two daughters Sable and Violet.
« Larry Simmons
Tyler Kurz »