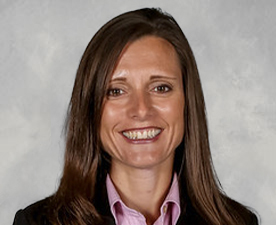 Dawn Haus
Vice President, People & Culture
Dawn Haus, a human resources (HR) professional with an appreciation for achieving results through a positive work environment is responsible for True North Sports + Entertainment's People & Culture program. She leads and works with the People & Culture team to service permanent and part-time event employees while supporting and developing True North's unique culture. Haus joined True North in 2014 from a local employee benefits and human resources consulting firm. During the course of her 15 years with the firm she held increasingly senior positions, gaining an understanding of connecting human resource requirements to the direction of the organization. Haus served as a volunteer board member for the Canadian Institute of Management, Winnipeg Branch for five years and is a current member of the Downtown Winnipeg Biz Management Board and the Board of Directors for the Winnipeg Chamber of Commerce. She is also a volunteer with the Manitoba Down Syndrome Society and active with her local community club as a volunteer coach.
Haus earned the C.I.M. designation through CIM Chartered Managers Canada and is a Chartered Professional in Human Resources (CPHR)
Born and raised in Winnipeg, Haus continues to live here with her husband Chris and their two sons. She is an avid runner, practices yoga, and enjoys all things outdoors including hiking, cycling, kayaking, water skiing and golf.
« Dan Hursh
Ed Meichsner »